The Action on Sugar team of UKVRN Registered Nutritionists is headed up by a Professor of Cardiovascular Medicine.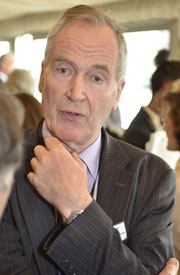 Graham MacGregor CBE - Chairman of Action on Sugar and Action on Salt, Professor of Cardiovascular Medicine
Phone: (+44) 020 7882 6220 Mobile: 07946 405617 Email: g.macgregor@qmul.ac.uk

Graham MacGregor is a Professor of Cardiovascular Medicine at the Wolfson Institute of Preventive Medicine (Barts and The London) and Honorary Consultant Physician at Queen Mary, University of London. He trained as a nephrologist and became interested in mechanisms underlying the rise in blood pressure in kidney disease and in people with high blood pressure, and his research then focused on the importance of the renin system the influence of salt and potassium intake on health and a variety of studies looking at some of the new mechanisms for drugs that were being developed in the 1980s. He has published more than 500 refereed scientific articles on various aspects of blood pressure, cardiovascular medicine and nutrition and public health. He still retains a clinical role.
He then turned his focus more on public health and set up two action groups on salt, Consensus Action on Salt and Health (CASH) in 1996 and World Action on Salt and Health (WASH) in 2005.These expert groups have been very successful in getting plans for salt intake established in many countries in the world and salt intake is now falling, particularly in the UK as a result of this. He then went on to set up Action on Sugar (2014).
Katharine Jenner - Campaign Director of Action on Sugar and Action on Salt
Phone: (+44) 020 7446 6018 Email: k.jenner@qmul.ac.uk

Katharine studied Biological Sciences at the University of Exeter, initially following a career path in communications. Having obtained a MSc in Public Health Nutrition at the University of Southampton, Katharine has been working on, and is now responsible for the running of, the UK and international salt reduction campaigns at Action on Salt since 2007 and for sugar reduction since launching Action on Sugar in 2014. Katharine is also a visiting lecturer on nutrition at several UK Universities, Trustee of Sustain and Chair its 'SugarSmart' campaign, and Chief Executive of the only charity dedicated to lowering blood pressure in the UK, Blood Pressure UK.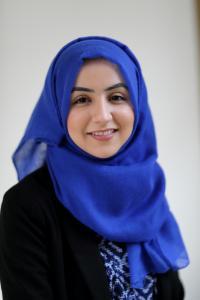 Dr Kawther Hashem RNutr (Public Health) - Campaign Lead, Action on Sugar and Research Fellow at Queen Mary University of London
Email: k.hashem@qmul.ac.uk

Kawther studied for a BSc in Nutrition at King's College London. Since graduating, Kawther has worked for Unilever as a Development Nutritionist, before going on to work for Sustain: the alliance for better food and farming, on the successful Children's Food Campaign. Kawther left Sustain, due to lack of funding, to work for Consumers International as nutrition and food safety programme assistant before joining CASH and WASH in 2012. Kawther recently completed a Masters in Food Policy at City University London and is responsible for coordinating the Action on Sugar project.
Holly Gabriel RNutr (Public Health) - Nutrition Manager, Action on Sugar
Email: h.gabriel@qmul.ac.uk
Holly studied Public Health Nutrition at Cardiff Metropolitan University and has since worked in several areas of nutrition including as a Child Weight Management Nutritionist and Programme Co-ordinator for healthy weight services for young people across London. More recently Holly has worked as a Nutritionist for Waitrose working within the Technical and Corporate Responsibility team.
Holly joined the Action on Sugar team in May 2018 and is responsible for driving all Action on Sugar priorities to ensure the government commits to an evidenced-based obesity strategy and that it is implemented effectively. Holly also project manages Sugar Awareness Week and is a media spokesperson.
Mhairi Brown RNutr (Public Health) - Policy and Public Affairs Manager, Action on Sugar & Action on Salt
Phone: 0207 882 6219 Email: mhairi.brown@qmul.ac.uk
Mhairi is responsible for developing the influence and profile of Action on Salt and Action on Sugar, to gain impact with Parliament, policy and decision makers. Mhairi is also Programme Manager for our international arm, World Action on Salt, Sugar and Health. Having studied for a BSc in Chemistry with Environmental and Sustainable Chemistry at the University of Edinburgh, Mhairi completed a Masters in International Public Health Nutrition at the University of Westminster. She is a visiting lecturer on nutrition policy at several UK universities and is also a Trustee of the Association for Nutrition.
Zoe Davies - Nutritionist, Action on Sugar and Action on Salt (maternity leave)
Phone: 0207 882 5941 Email: z.davies@qmul.ac.uk
Zoe studied for a BSc in Nutrition, Health and Lifestyles at Sheffield Hallam University. Since graduating, Zoe has worked in health promotion with those with Type 2 diabetes, weight management and ran type 2 diabetes prevention classes with the National Diabetes Prevention Programme.
Zoe manages our FoodSwitch app and works on salt and sugar reduction projects within the team, including regular project surveys and our annual Salt Awareness Week and Sugar Awareness Week.
Sheena Bhageerutty (ANutr) - Assistant Nutritionist, Action on Salt and Action on Sugar
Phone: 0207 882 6219 Email: s.bhageerutty@qmul.ac.uk
Sheena has a BSc in Nutrition & Health from University of Roehampton and a Masters in Nutrition for Global Health from LSHTM. Sheena previously worked at Mytime Active as a Nutritionist to deliver MEND sessions (Tier 2 lifestyle weight management services) to enable children, parents and post-natal mums to have a healthier, fitter and happier lifestyle.
Sheena supports the team with sugar and salt surveys as well as working on the FoodSwitch app, keeping the database up to date. Sheena is a Registered Associate Nutritionist.